Jeffrey F. Ryan is a seasoned civil litigation attorney with over thirty years of experience in a wide variety of business litigation, employment litigation, trade secret and intellectual property litigation, insurance bad faith litigation, and the negotiation of excellent severance packages for executives.
By offering an assortment of fee structures, Mr. Ryan is able to keep his services affordable to nearly everyone. Mr. Ryan is very selective about which cases he takes, and as a result is able to give personal attention to his clients.
In order to keep his rates low, Mr. Ryan assesses each case and collaborates and contracts with other attorneys uniquely qualified to help advance the client's goals.
Mr. Ryan has been a member of the State Bar of California since 1987, and received his Doctorate of Jurisprudence from the University of Santa Clara in 1986. While at the University of Santa Clara, Mr. Ryan was a comments editor of the Santa Clara Law Review and his law review article was published in the Santa Clara Law Review. Mr. Ryan completed his undergraduate studies in 1983 at Claremont McKenna College, as a dual major in Political Science and Psychology and earning a B.A.
Before forming Ryan & Steiner, Mr. Ryan was an equity partner in Olimpia, Whelan, Lively & Ryan from 1995-2005 in San Jose, California. From 1992-1994, Mr. Ryan was an equity partner in Hagan, Saca & Ryan in Palo Alto, California. Mr. Ryan was an associate at Ferrari, Alvarez, Olsen & Ottoboni in San Jose from 1990-1992 and before that Mr. Ryan worked as an associate at two insurance defense firms in LA from 1987-1990.
After 2 days of trial, Jeffrey F. Ryan settled a breach of contract case for $3.2 Million in May of 2018.
Recently, Mr. Ryan arranged and led a team of lawyers in a whistleblower case resulting a $75.5M settlement.
Mr. Ryan settled a sexual harassment/constructive wrongful termination case for $8M.
Three weeks into jury trial on a plaintiff's insurance bad faith case, Mr. Ryan settled
for policy limits of $6.2M in summer of 2008.
Thanksgiving 2009, Mr. Ryan settled a case in the biotech industry for breach of contract and breach of fiduciary duty for up to $5M.
Mr. Ryan has settled approximately 10 cases for 7 figures over the last ten years.
Mr. Ryan has handled two cases on appeal, and won both.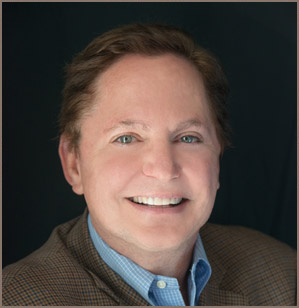 Licensed to practice before all of the Courts of the State of California
Northern, Central, Eastern, and Southern Federal District Courts of California
California Court of Appeals
9th Circuit Court of Appeals
Handled cases in the States of Washington, Texas, and Massachusetts
Admitted to the Bar of the Supreme Court of the United States

Member of the Santa Clara County Bar Association
Member of the State Bar of California